Sherry Clifton – Circuit Court Clerk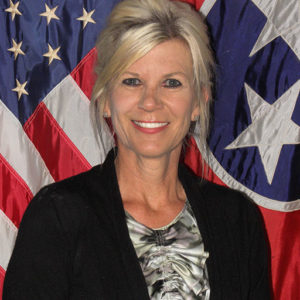 My name is Sherry Clifton, and I want to personally welcome you to
the Grainger County Circuit Court Clerk's website. Here you will find
information to assist you with filing fees, court calendars, and other
useful links and information.
I have been serving Grainger County since 2010. My main purpose is to uphold this office with integrity, professionalism, and transparency while serving our citizens with courtesy, respect and efficiency. Thank you for this incredible honor.
In Grainger County, the Circuit Court Clerk is responsible for maintaining not only the records of Circuit Court, but also the criminal and civil records of General Sessions and Juvenile Courts. Among the types of cases heard by the Circuit Court are contract disputes civil torts, condemnations, workers compensation claims and domestic matters. The jurisdiction of the General Sessions includes limited-jurisdiction torts and contracts and landlord-tenant disputes.
I sincerely hope you find this website useful. If you have any questions, you may contact me personally by telephone at 865-828-3605.  Our mailing address is PO Box 157, Rutledge, TN 37861, and we are located at 270 Justice Center Drive, Rutledge, TN 37861.